Power screens greatly reduce solar heat gain by limiting the effects of the sun before they enter your home. This lowers room temperatures up to 20 degrees! Rainier screens also offer privacy and security to any location. Our screens are custom made and come in a variety of hardware options and fabric colors. Depending on your choices, our units can be installed with side tracks or cables, whichever works best for you.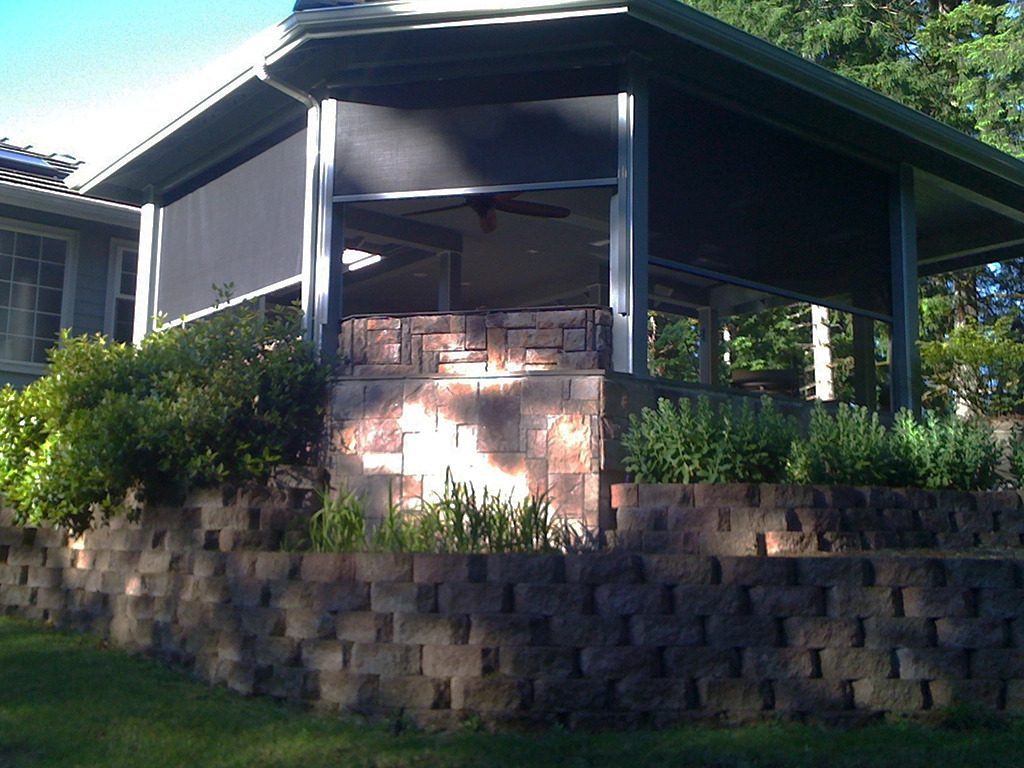 Dynamic by Design
With the touch of a button, a Power Screen from Rainier provides shade, energy savings, and ventilation. Each screen is made to order, so you get exactly the options that suit your home and lifestyle. We feature motors and controls manufacture.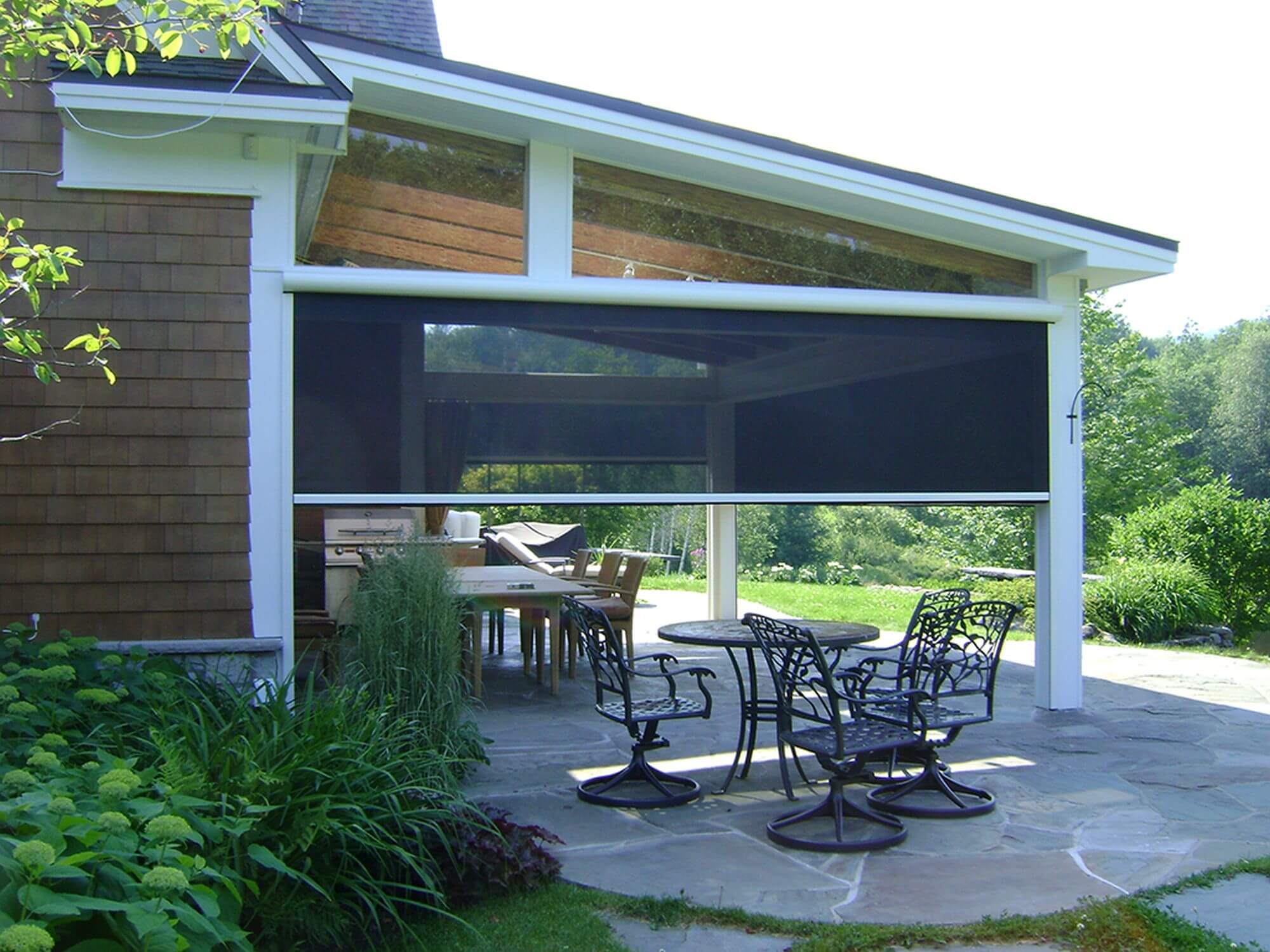 Reduce Heat & Glare
Cool your home naturally and decrease your reliance on traditional air conditioning! Research has shown that in many homes, exterior shading systems can reduce cooling costs by up to 60%. Additionally, by filtering out the majority of the sun's rays, you'll enjoy less annoying glare on your computer and television screens.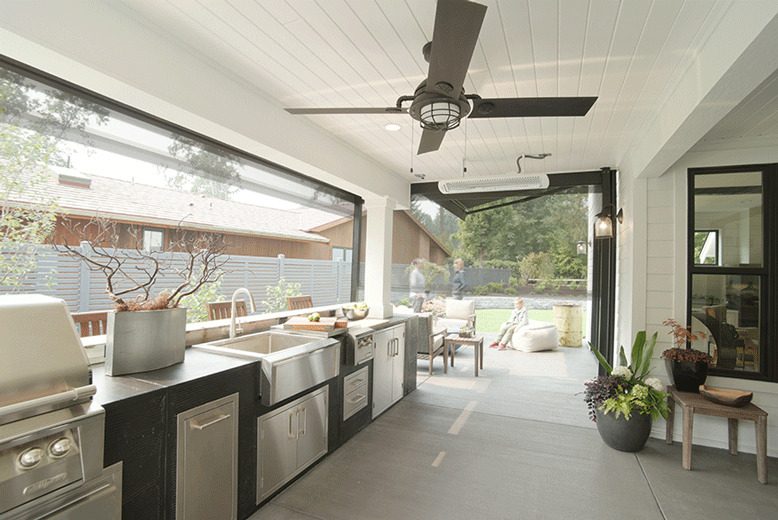 Protect Your Furnishings from Fading
A wide variety of fabric choices are available to block the sun and preserve your view, or provide complete blackout if desired. Our product reduces the harmful UV rays that fade your furnishings and flooring.
Our Products
Our SRS screens have been field-tested in heavy winds – they are designed to act as a barrier against extreme elements. The stability of the mesh will protect your outdoor furnishings, keeping your porch dry on rainy days (except for those days when it rains sideways, in which case you'll have light misting through the screen mesh.)
Enjoy your deck or patio into the spring and fall just as comfortably as those balmy summer evenings.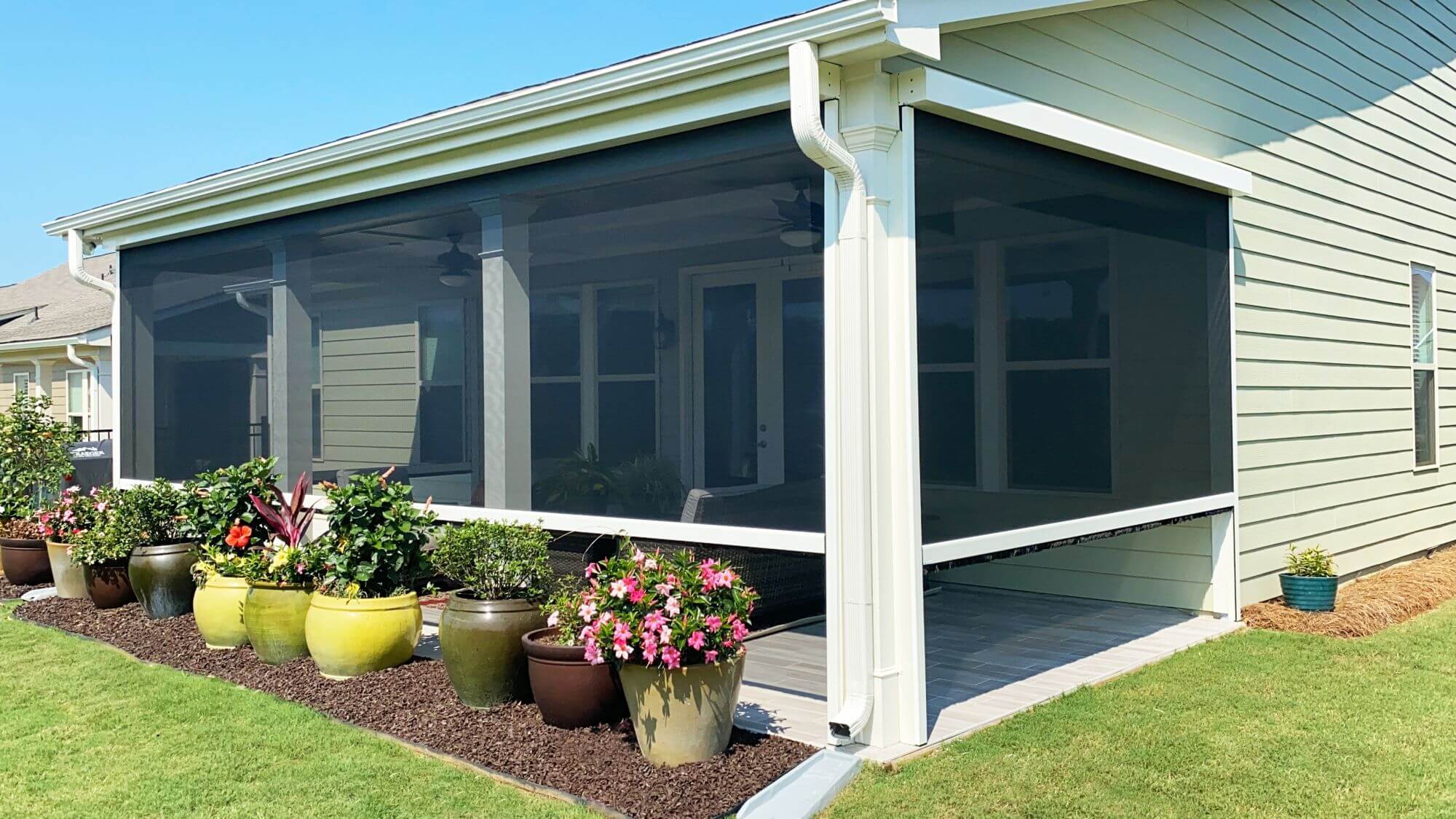 Ideal for small to medium openings up to 10'(w) and 7'(h) drop.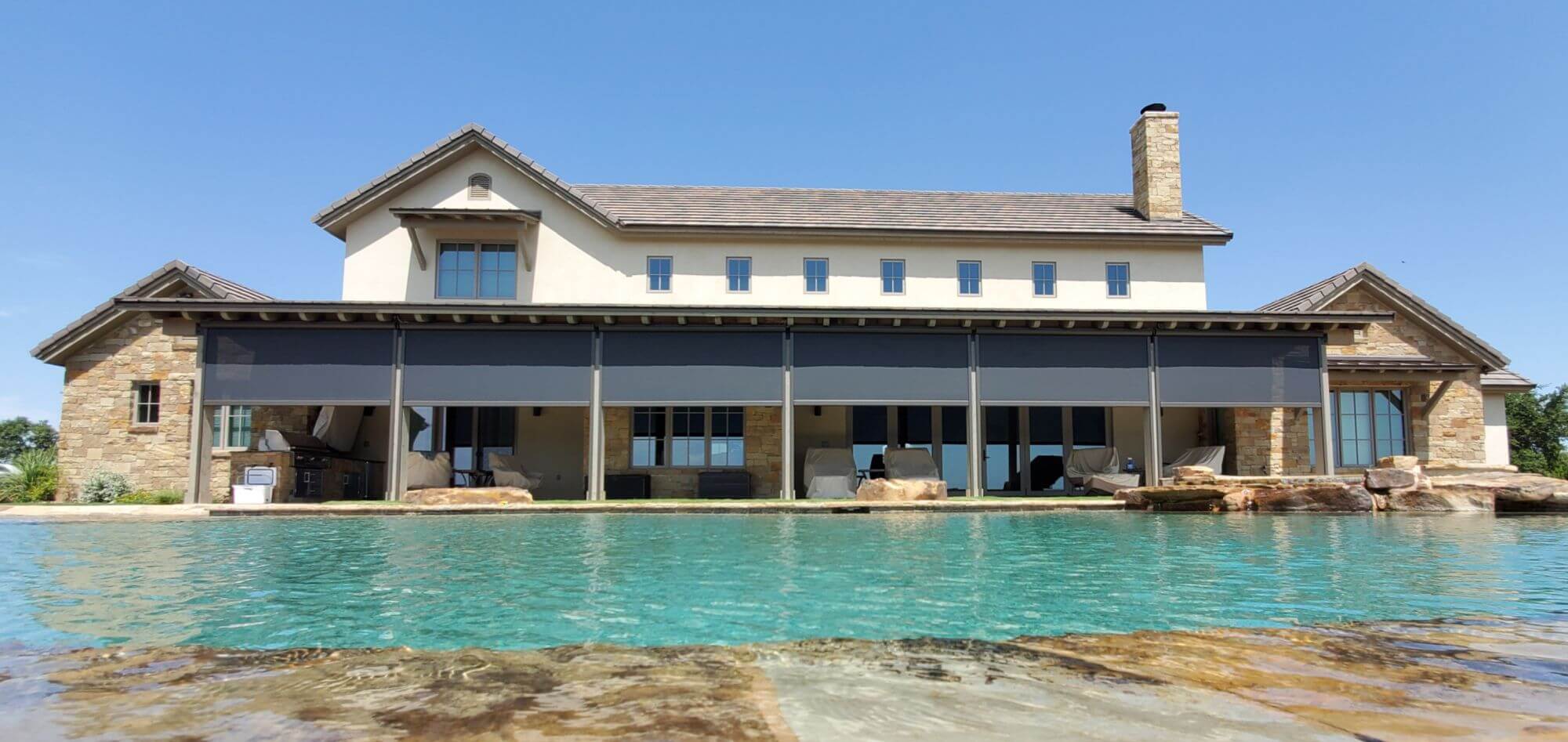 For medium to larger openings, these screens come with increased style options and cover up to 18'(w) by 10'(h).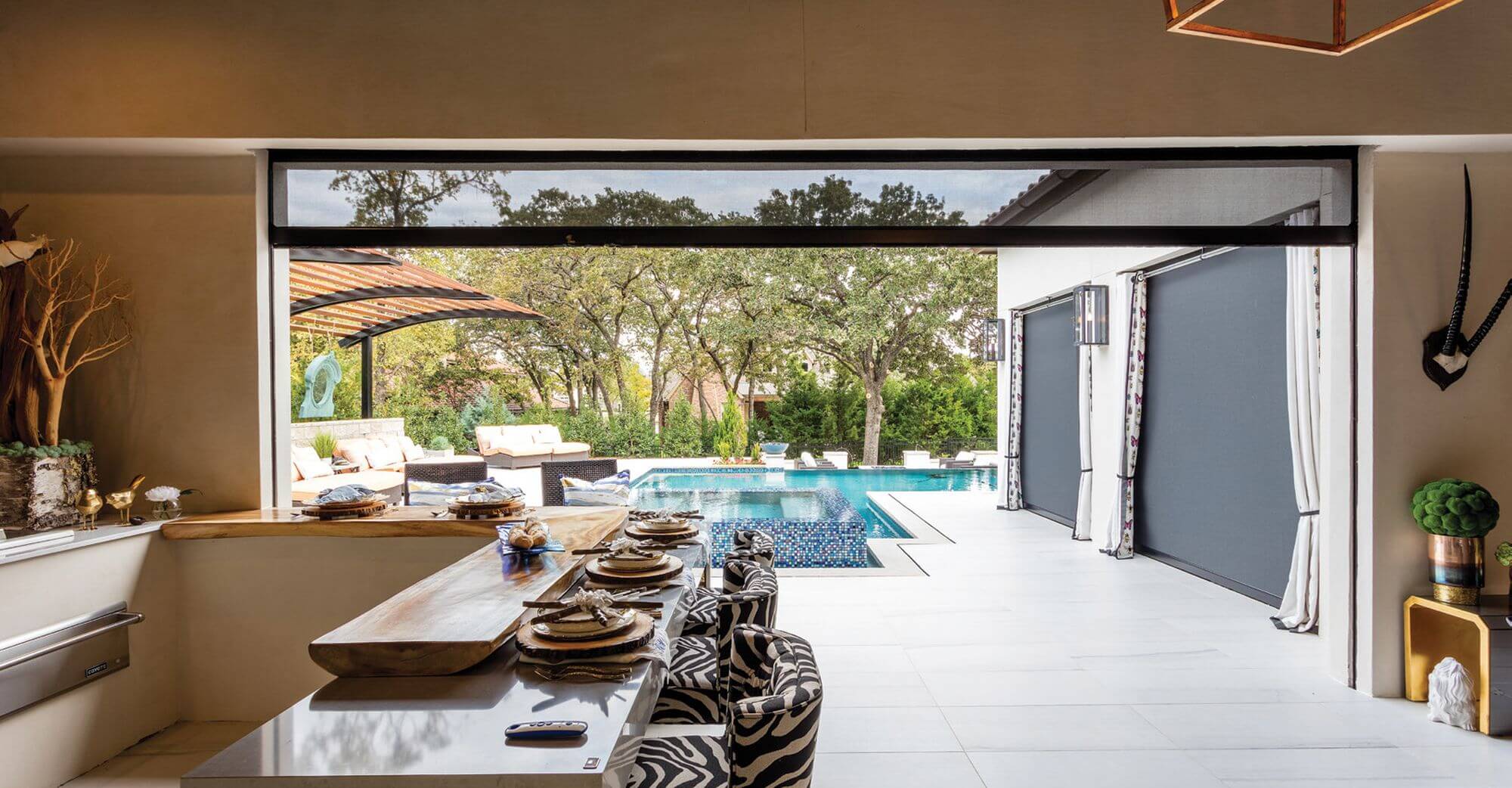 For maximum overall coverage, these screens can cover a space up to 25'(w) by 20'(h).
Features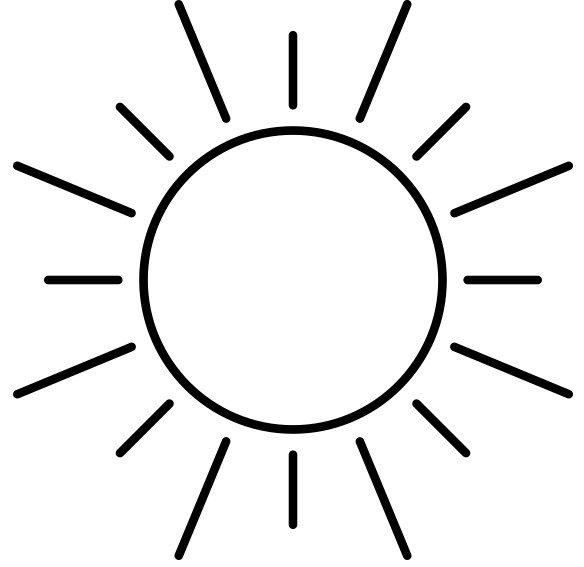 Reduces Heat & Glare from Sun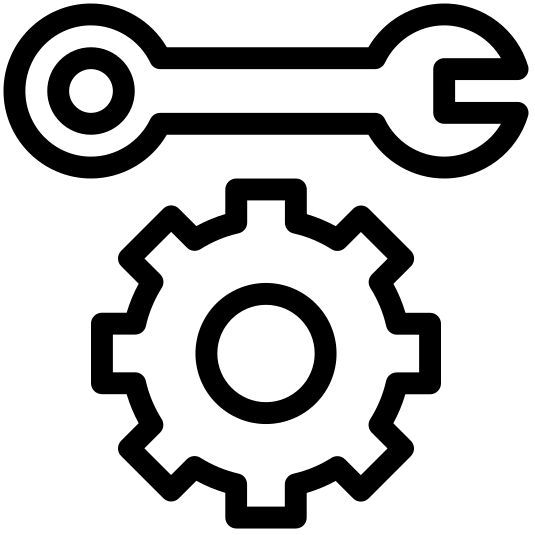 Low Maintenance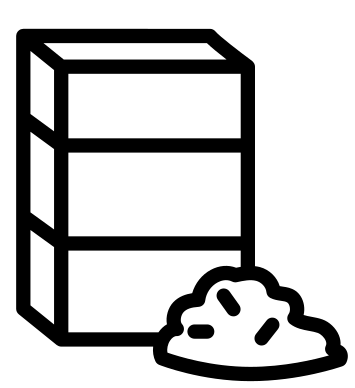 Built-in Screen Cleaning System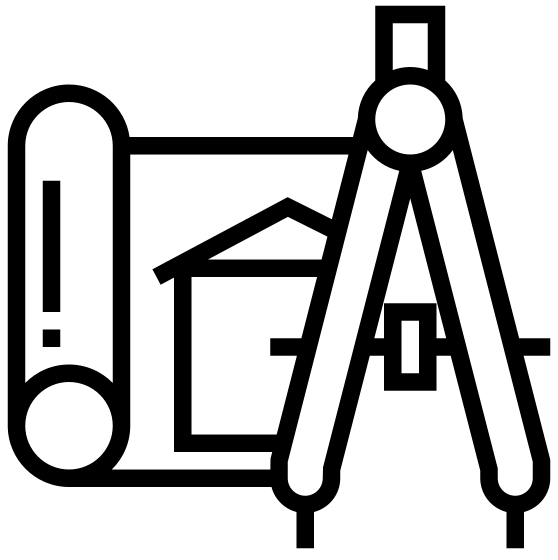 Custom Designed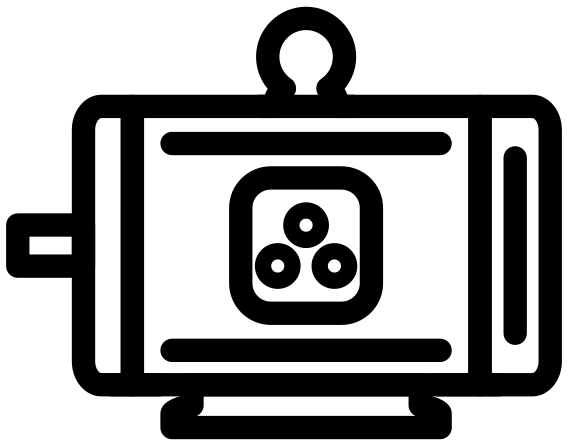 Intelligent Motor & Control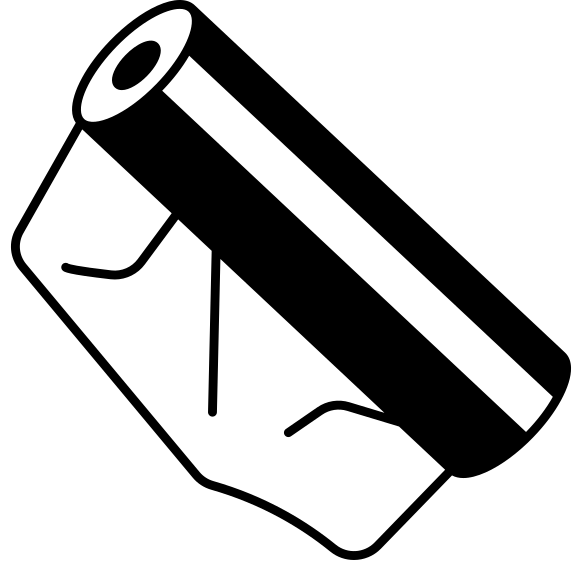 Heavy Guage Aluminum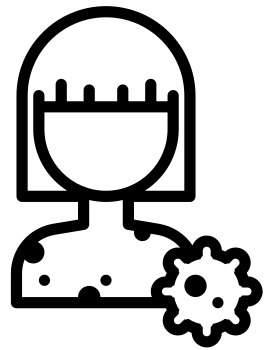 Skin Cancer Foundation Recommended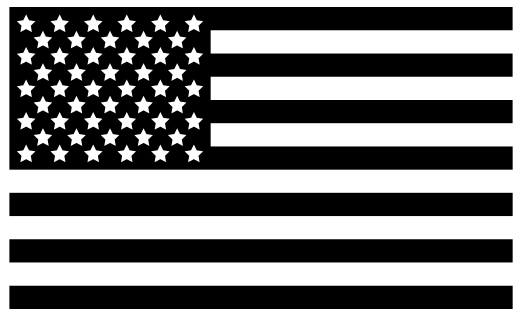 Made in America
Mounting Options
Our power screen series are available in three different styles that will allow you to choose the right screens for your home or business. Choose from a variety of hardware colors and fabrics for a truly custom experience.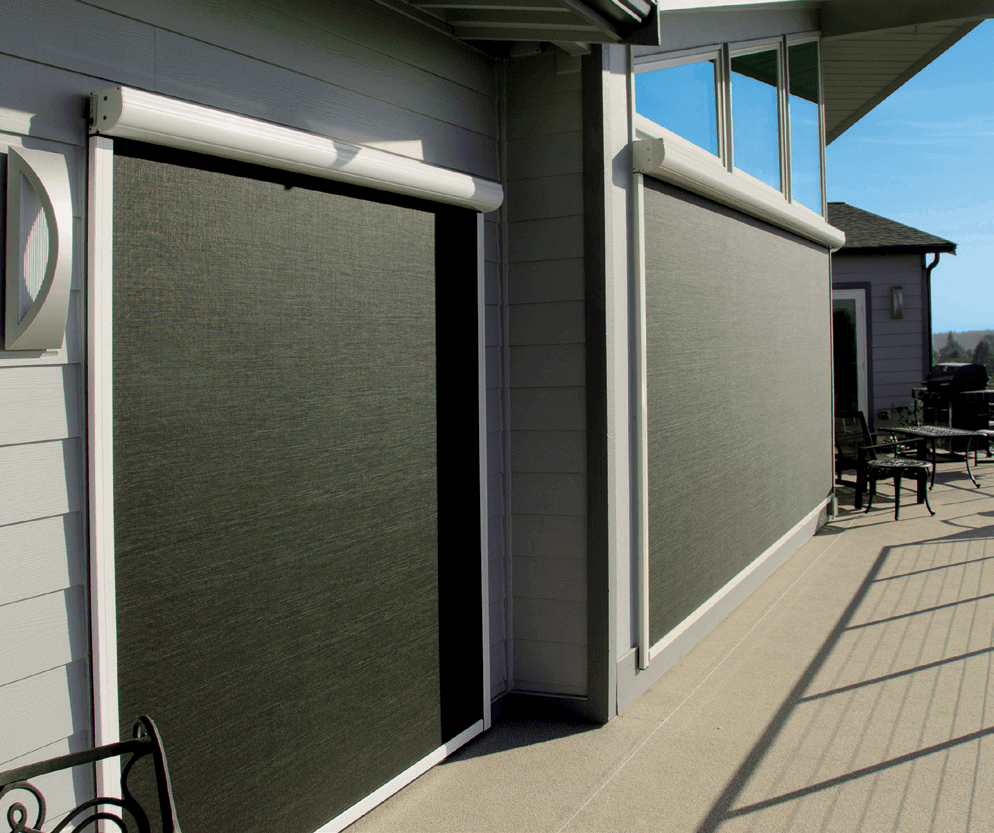 SIDE RETENTION SYSTEM (SRS)
Rainier Power Screens feature the SRS™ Side Retention System, the strongest retention system available in the market today.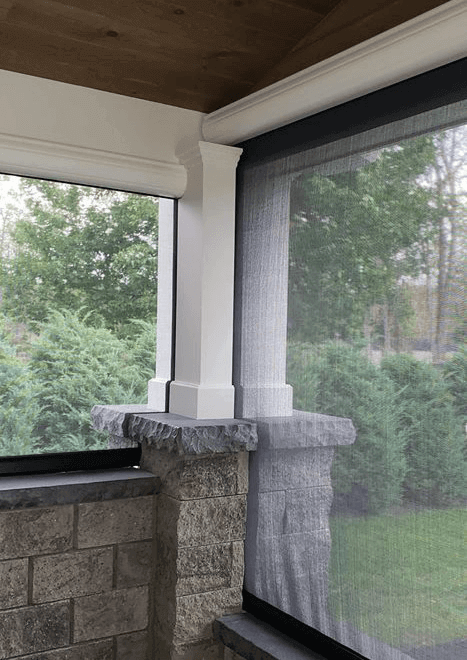 RECESSED SRS
The recessed SRS tracks blend seamlessly into the house like a fine architectural accent.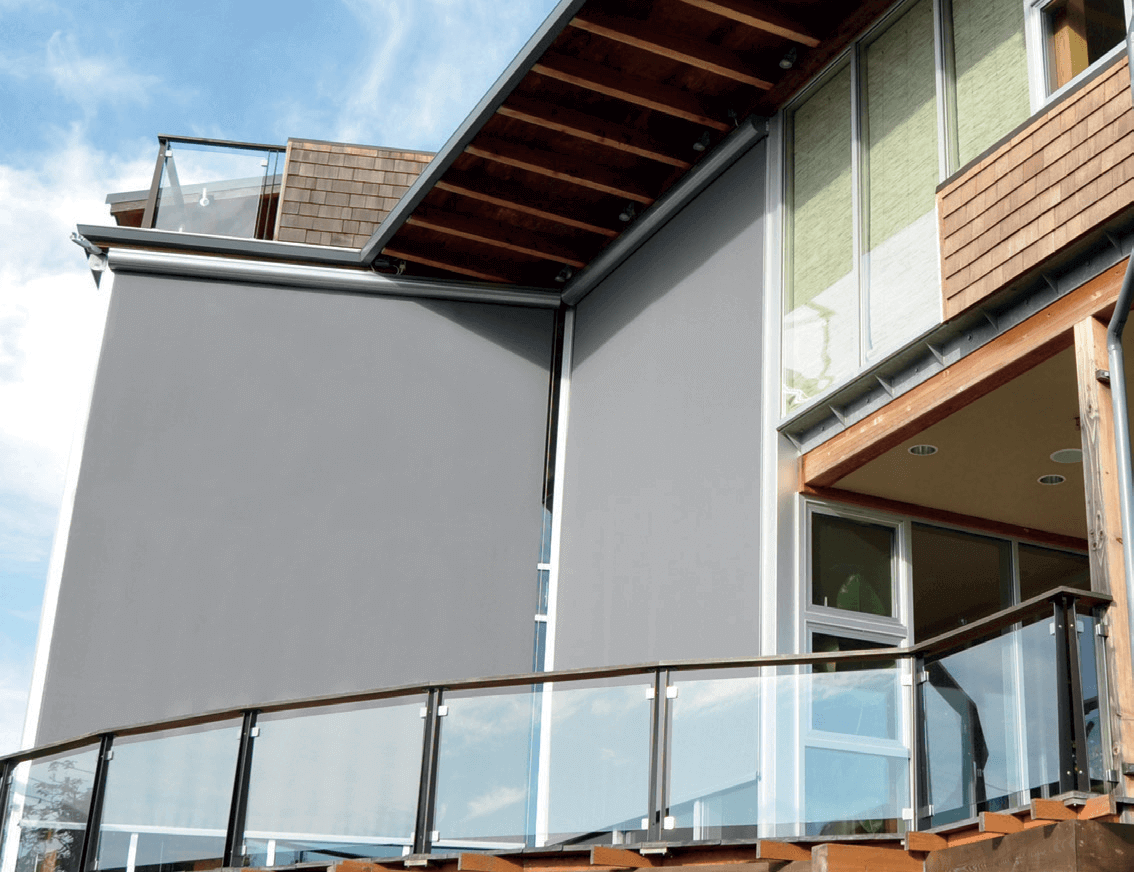 CABLE
The cable option is perfect for homes that call for a low-profile approach to avoid interrupting the style or architecture.