We're happy to announce our power screens are now available with a square housing option!
New modern and contemporary houses have large or oversized windows, and therefore allow lots of sun and heat into the house. Power screens that use our new square housing block the sun, which can reduce cooling costs by up to 60%.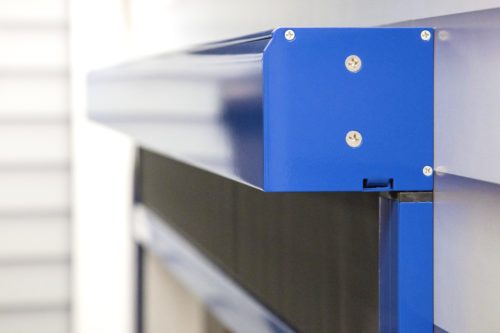 Thanks to the sleek square design, the screens blend into the design of the home, preserving the view and natural light without the damaging effects of the sun's harmful rays.
Our new square housing compliments modern and contemporary cube-shaped houses with large or oversized windows. Rainier's unique square housing is a low-profile option which does not disrupt the design of the house and maintain its clean elegant lines.