"Stay out of the sun."
We've all heard it before, and it's good advice. But beautiful sunny days are too rare in the Pacific Northwest, so we all want to be outside enjoying the sunshine when we can!
Retractable awnings offer the benefits of sun protection without compromising your view. A lateral arm awning will block the sun's rays from directly overhead, so you can enjoy the outdoors without the negative effects of UVA and UVB rays (click here to learn more about sun protection.)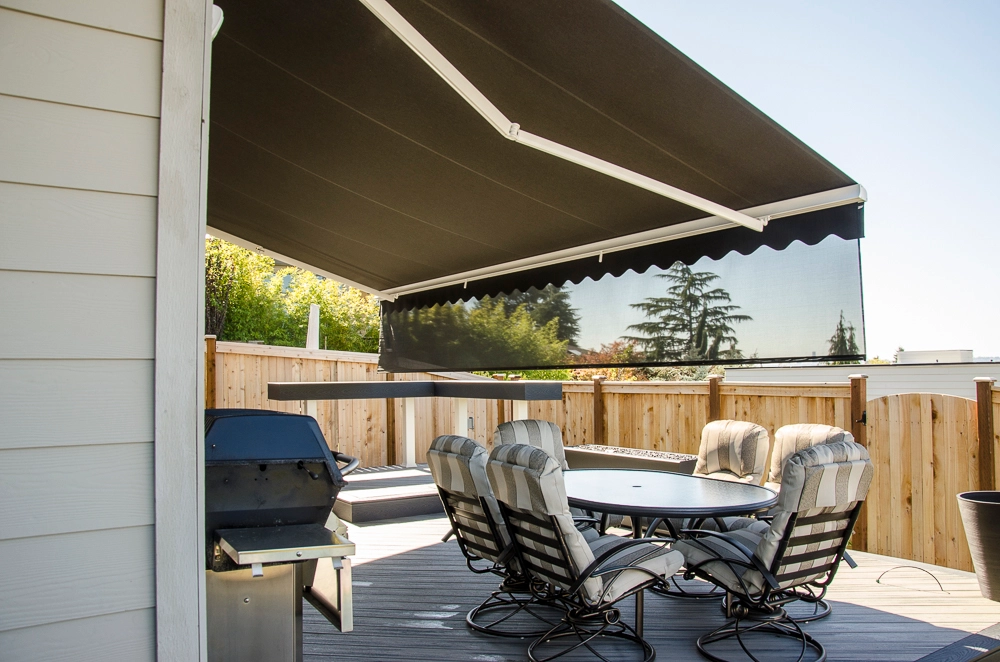 If your home faces west (especially if you're one of the lucky ones to live on the waterfront!) a drop valance under the front edge of the awning adds extra sun protection. A motorized drop valance needs the simple touch of a button to block the sun and reduce glare in the afternoon and evening when the sun is lower in the sky. Most homeowners choose mesh drop valances, which allows you to see through and appreciate your view without the sun in your eyes.